The Beast. Loaded and ready to go June 2007.
At this point I had only owned the bike for a month and ridden 300km.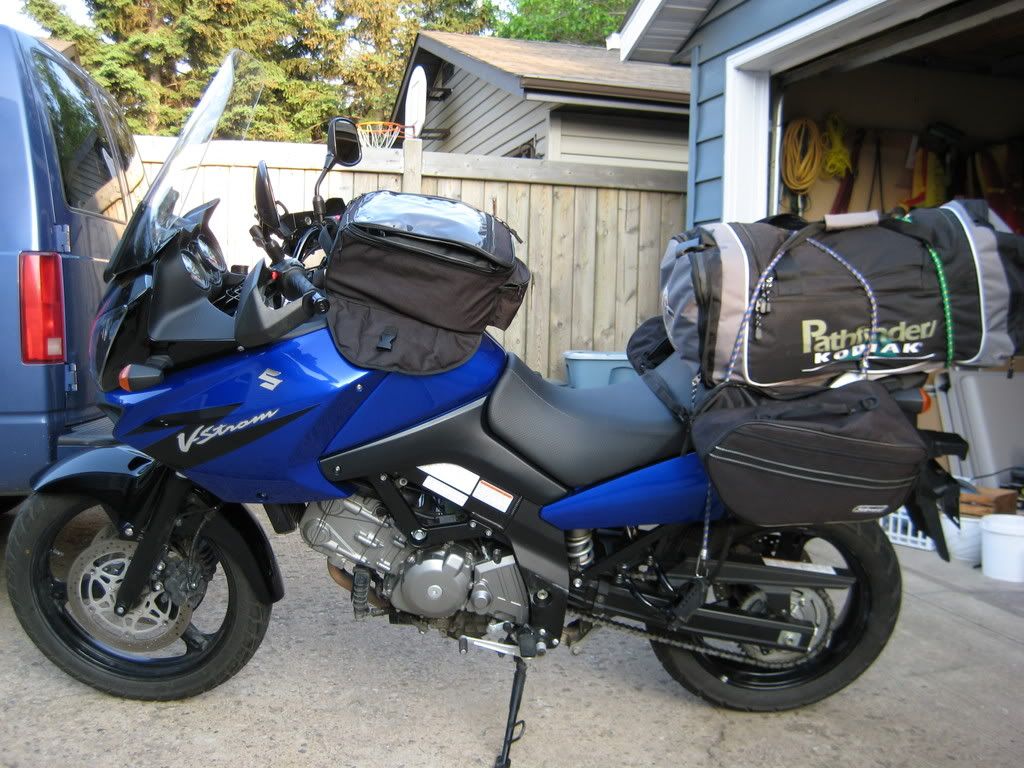 A little blue sky in Jasper after 3 hours of rain out of Edmonton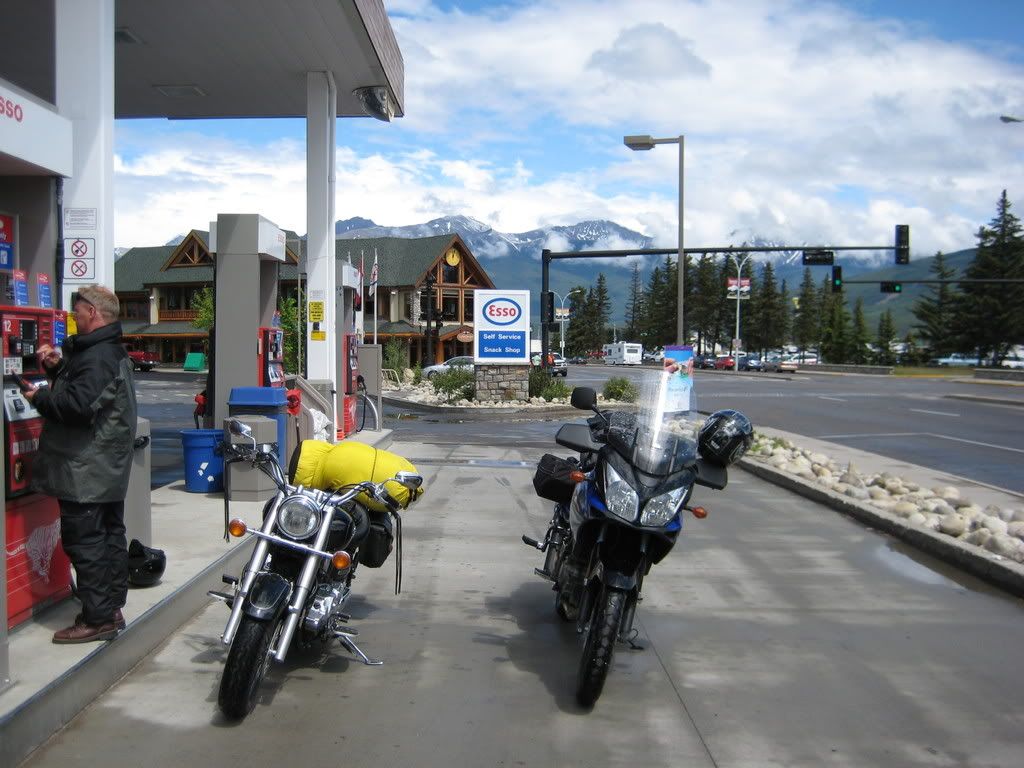 argh! more rain. Time to put on the rain gear.
We thought we had the V-Star charging problems licked but alas, when we reach the Okanagan valley it was still overcharging and the battery was smoking like crazy.
Ian pushed his bike a few kilometers to the Peachland motel.
We found a voltage regulator in Kelowna the next day and we were off!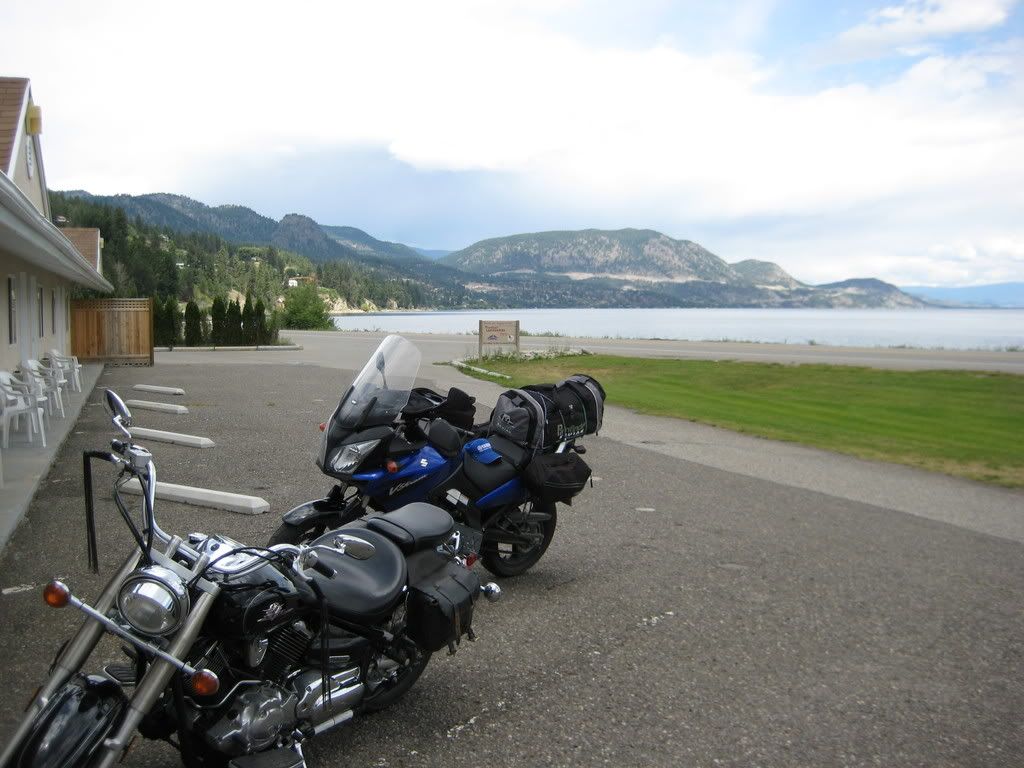 Somewhere along route 97 Washington
Mount Adams in the distance, approaching the Columbia River.
The Coast of Oregon was the first big goal, now we could turn back if we had to and be reasonably satisfied....Not Likely :)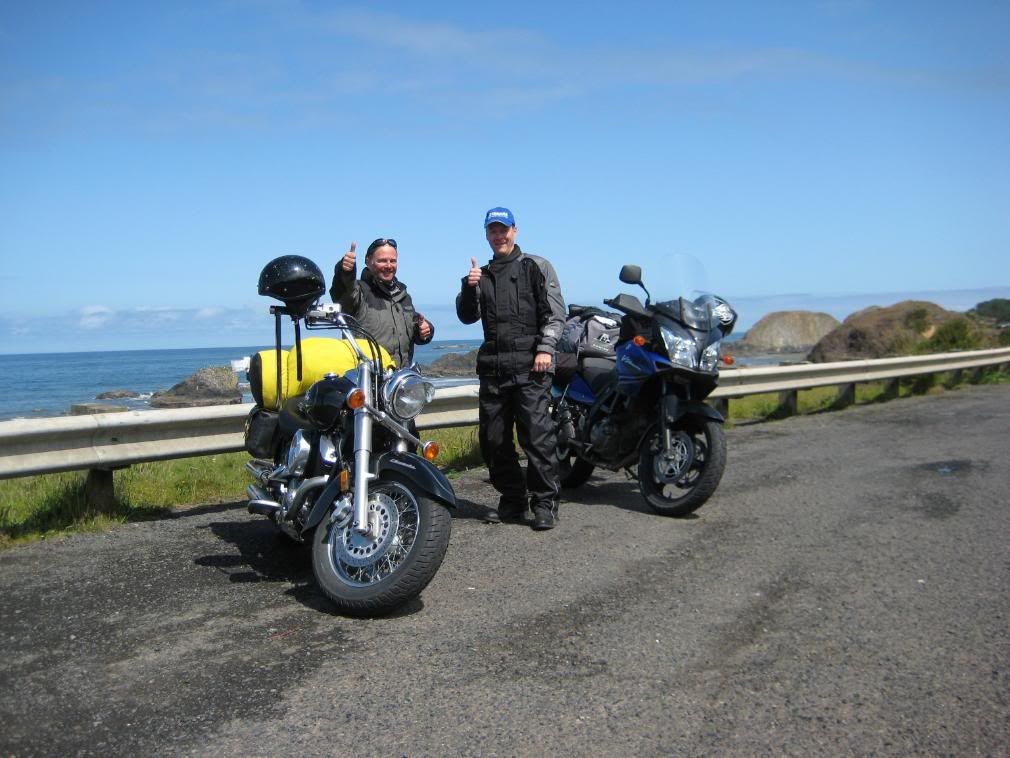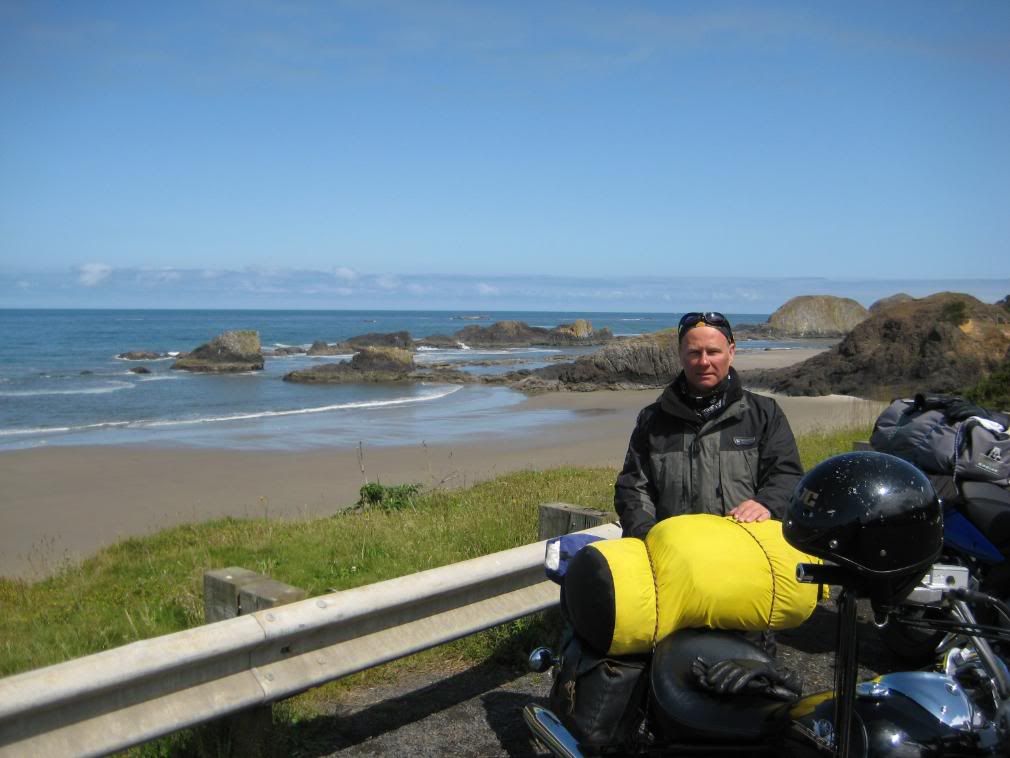 We found this nice little park near the Oregon sand dunes to have lunch
Don't blink or you'll miss this sign.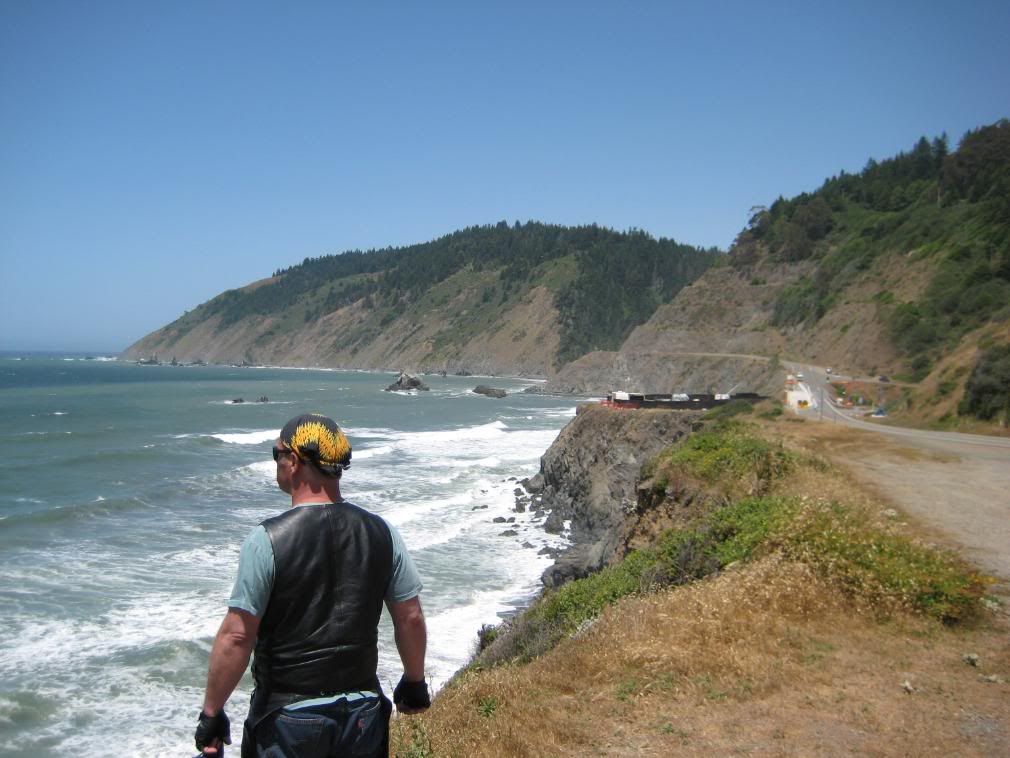 Don't drink & ride ! A little reward for making California during a long rest stop
What a beautiful ride!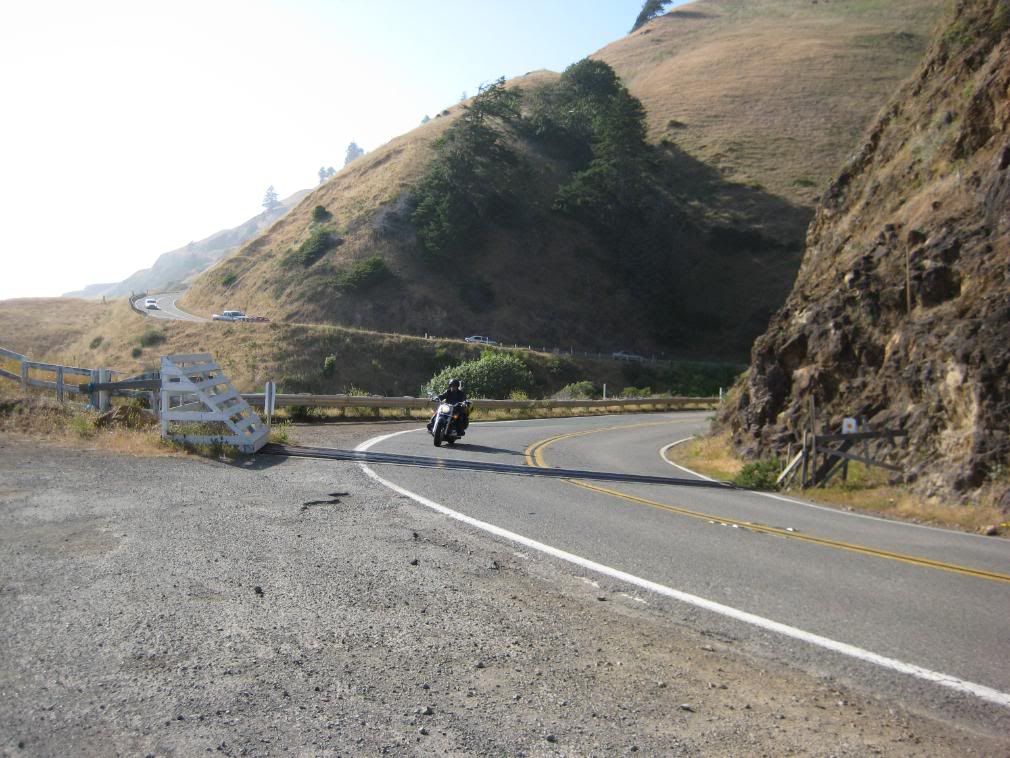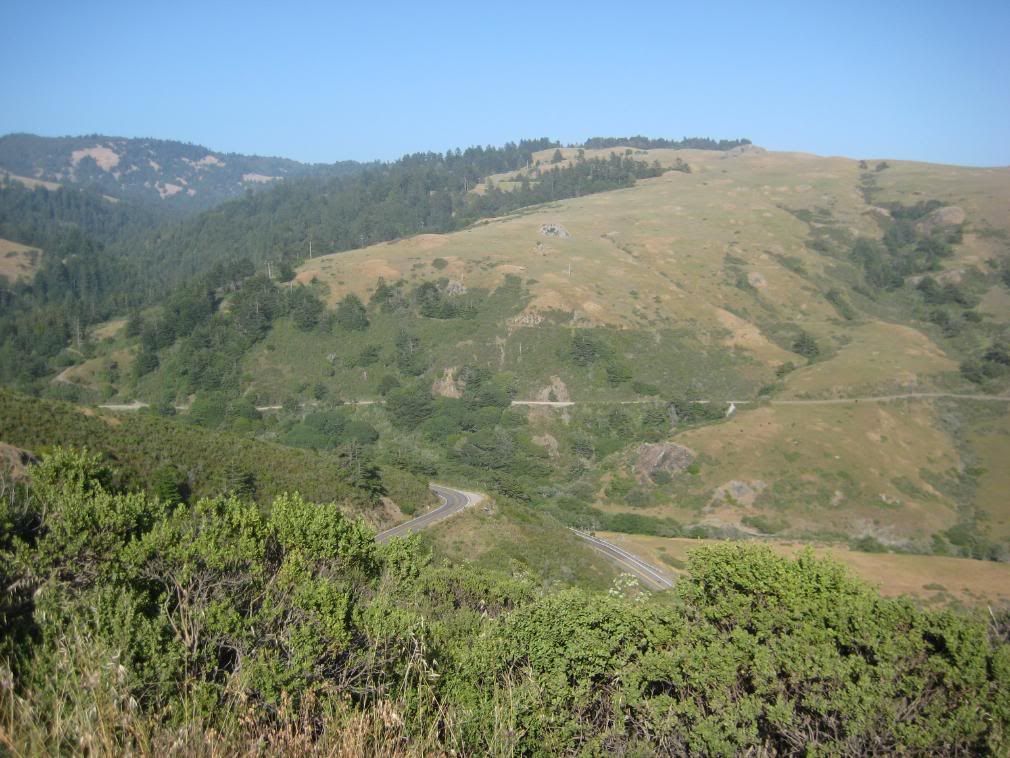 Another milestone.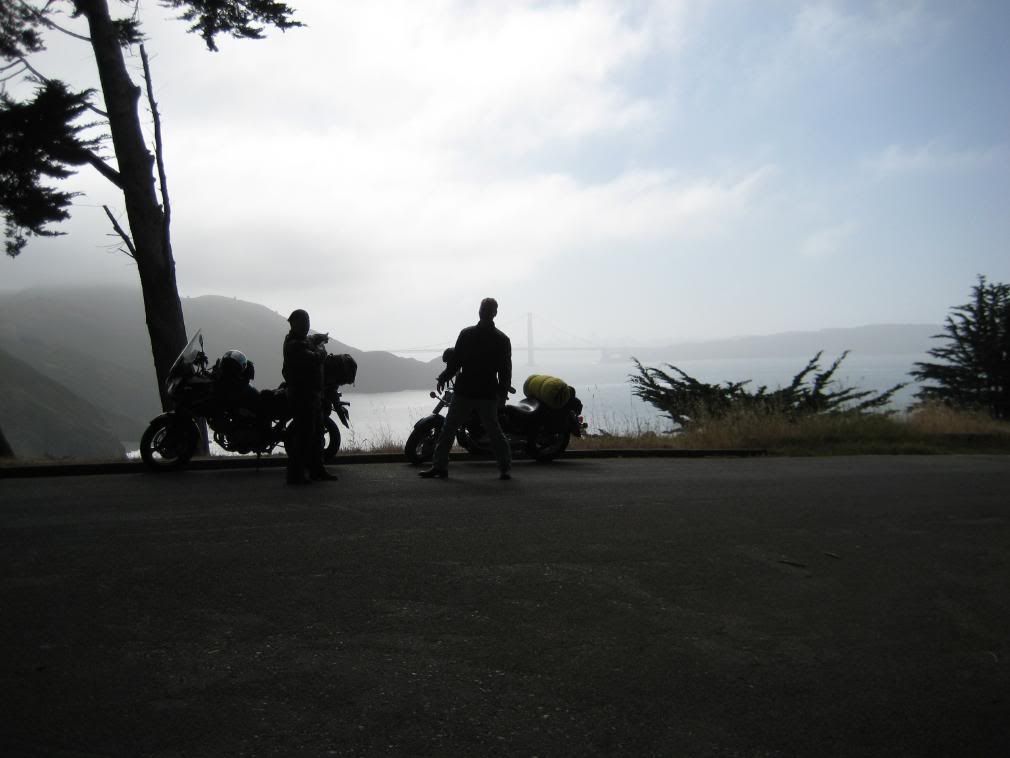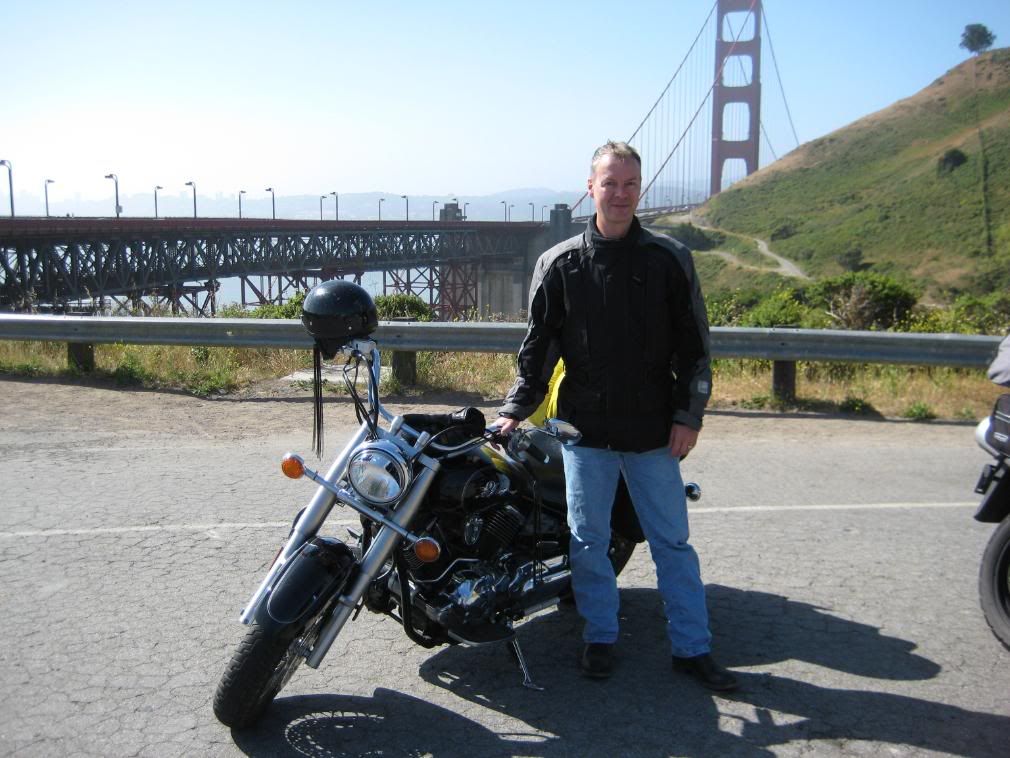 Trying to find some shade in 140F heat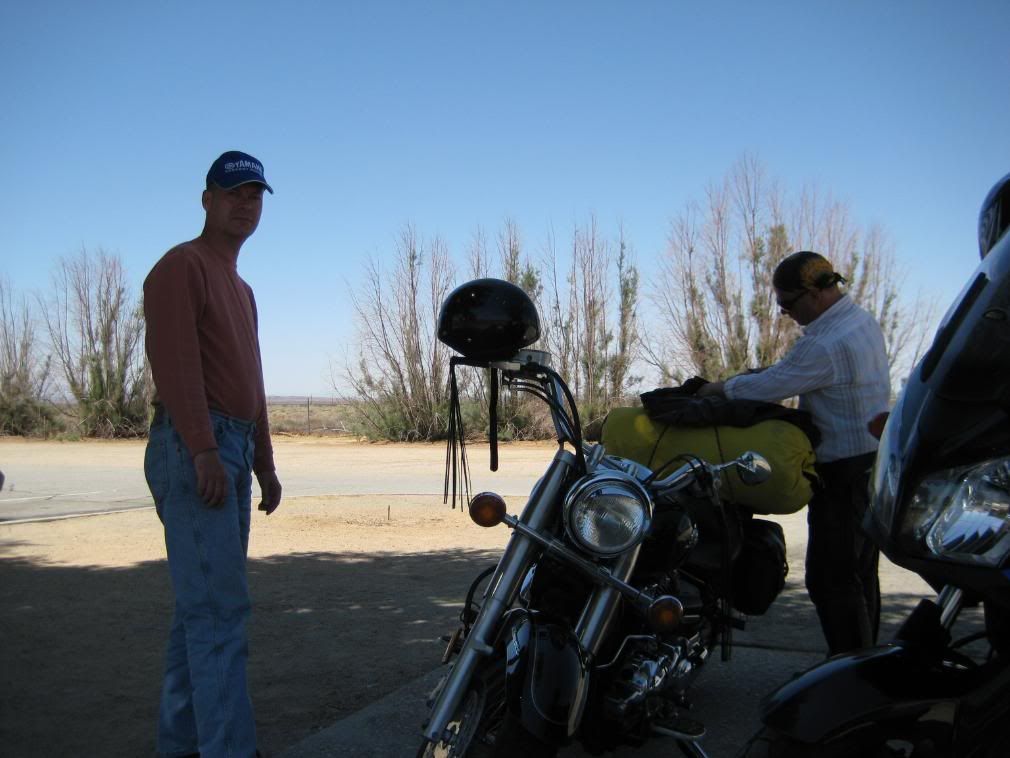 Two days in Vegas to rest up for the journey home
A stop in Provo, then on to overnight in Tremonton. Salt Lake City traffic was the worst we saw in the US. We found a cool little bar and became temporary members of the loyal order of Eagles to get a drink.
We really enjoyed Montana, until we got stuck in the border traffic.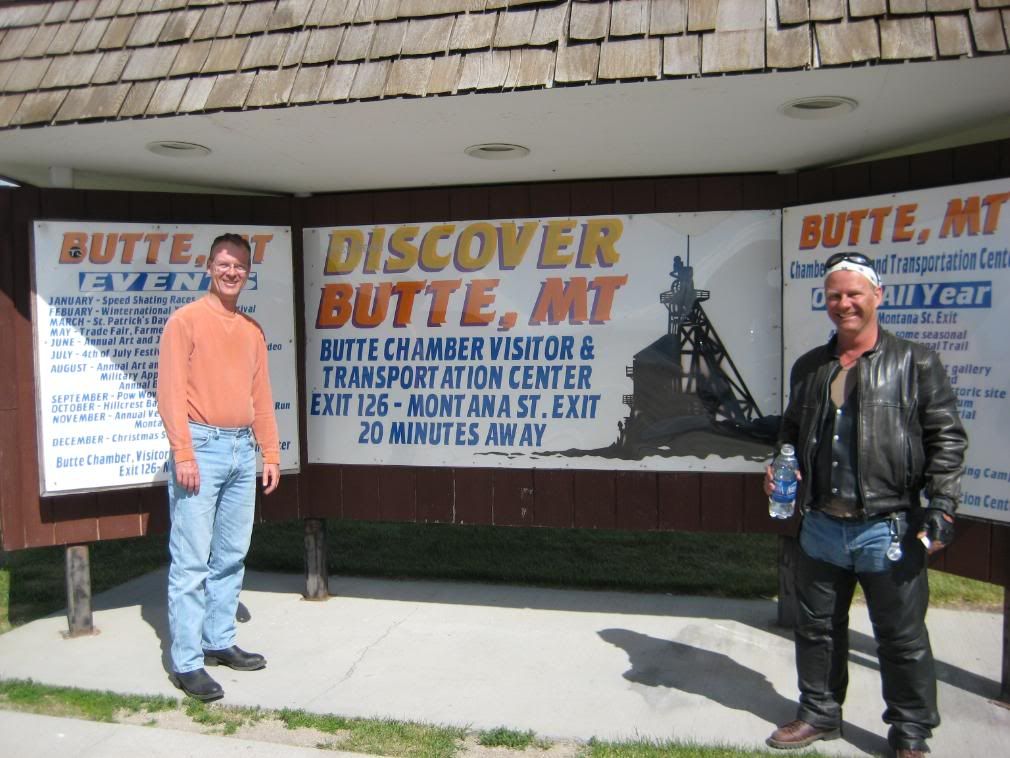 Finally found a reasonable cup of coffee......Can't drink Starbucks yucky
Two weeks and 7035km later we made it